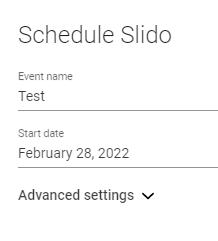 I have created a Slido and it's mandatory to assign a start/end date.
Now I thought, that if I choose a start date in the future that users won't be able to join the Slido until this specified date but unfortunately, they still can join the Slido.
Could you please tell me what the start date is for? As I can only think of this use case.
Thanks in advance