Hi there 
I ran a word cloud survey yesterday and it worked well in powerpoint after installing Slido into Microsoft. The audience was able to see the results on their screen as i shared my screen in zoom, it was great. 
However, when I went to review the results on my Slido dashboard, only half the responses display - see the comparison between a screenshot I took and Slido dashboard. 
In addition, you can see that "expectation for DCJ" is not even on the word cloud, but it shows on the left hand side that it was entered by the respondents, and you can see it in the screenshot. Why wouldn't it display in the Slido dashboard?
Both of these incidents happened in two separate word clouds. Can you explain why this is, this has lowered my trust that the Slido results will be complete.
I also note that there are some easy double ups in the word cloud that you would think would be picked up by the software. You can see i have two "large case load" displayed, but the only difference is a "s".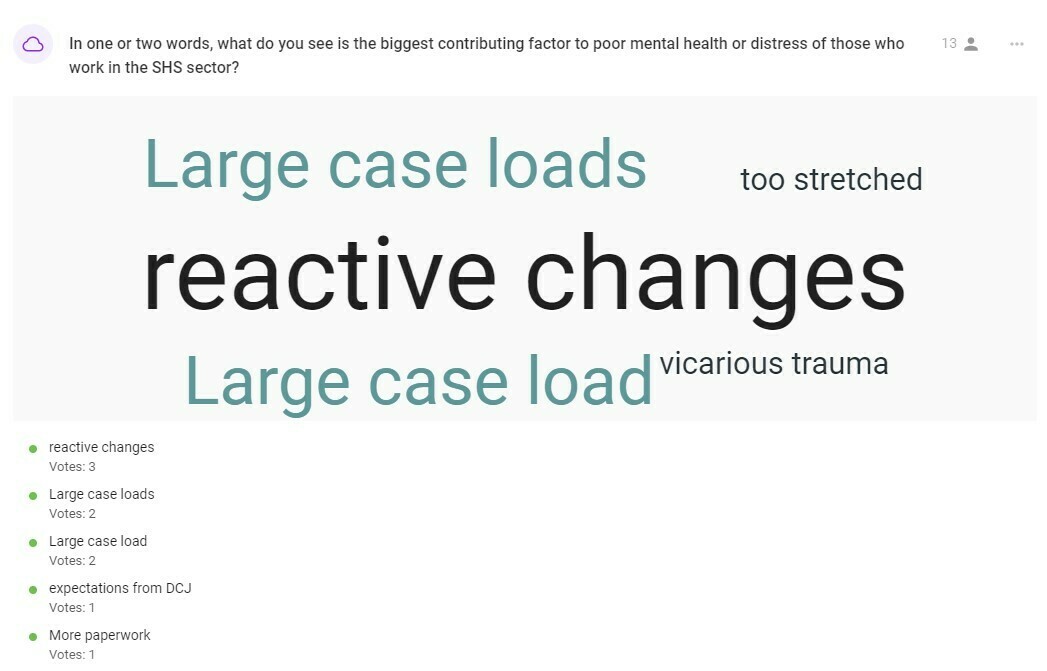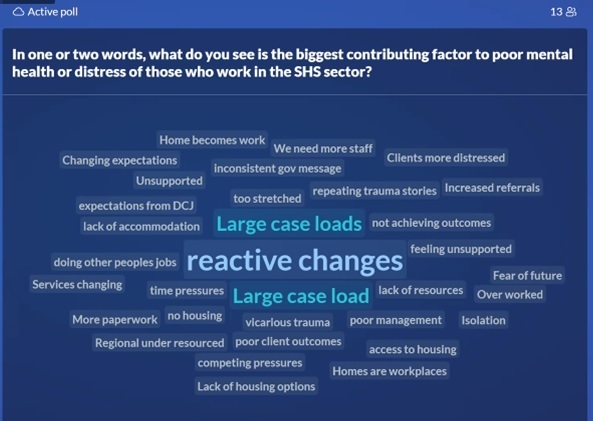 thank you
Samantha