Hello! 
I integrated Slido with Microsoft Teams. Until a few days ago, all participants were able to successfully participate in the Quiz created with your platform.
For some hours, however, we have had this problem: some of the participants, after clicking the "S" icon, cannot see the "Join" button in order to participate, but are faced with a gray screen.
This is a problem that only happens to some users. All users use the Teams App.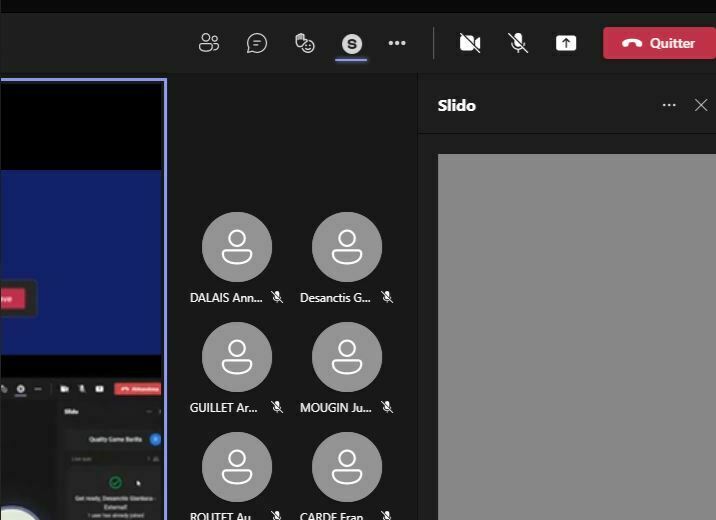 Instead this screen should appear this: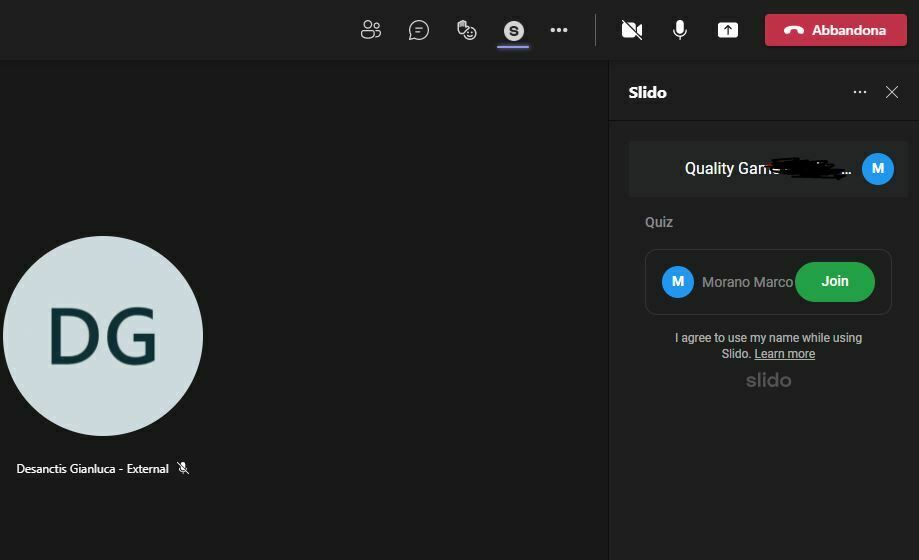 Do you have any suggestions to solve this problem? Thank you
Best answer by Meggie from Slido 13 April 2022, 12:10
View original