Polls are a great way of engaging your audience. If you need any help with creating one that fits your needs, be it as an icebreaker or at a conference meeting, simply use our poll templates.
You can also use this feature to reuse polls from any of your other events.
In this article:
Browse templates
Find the right template
Use the template
 
Browse templates
To start working with templates, you can:
Go to Polls
Choose Browse Templates
 

Find the right template
Filter the poll templates based on your use case. Simply open a drop-down menu by clicking on Slido templates and choose the category you need.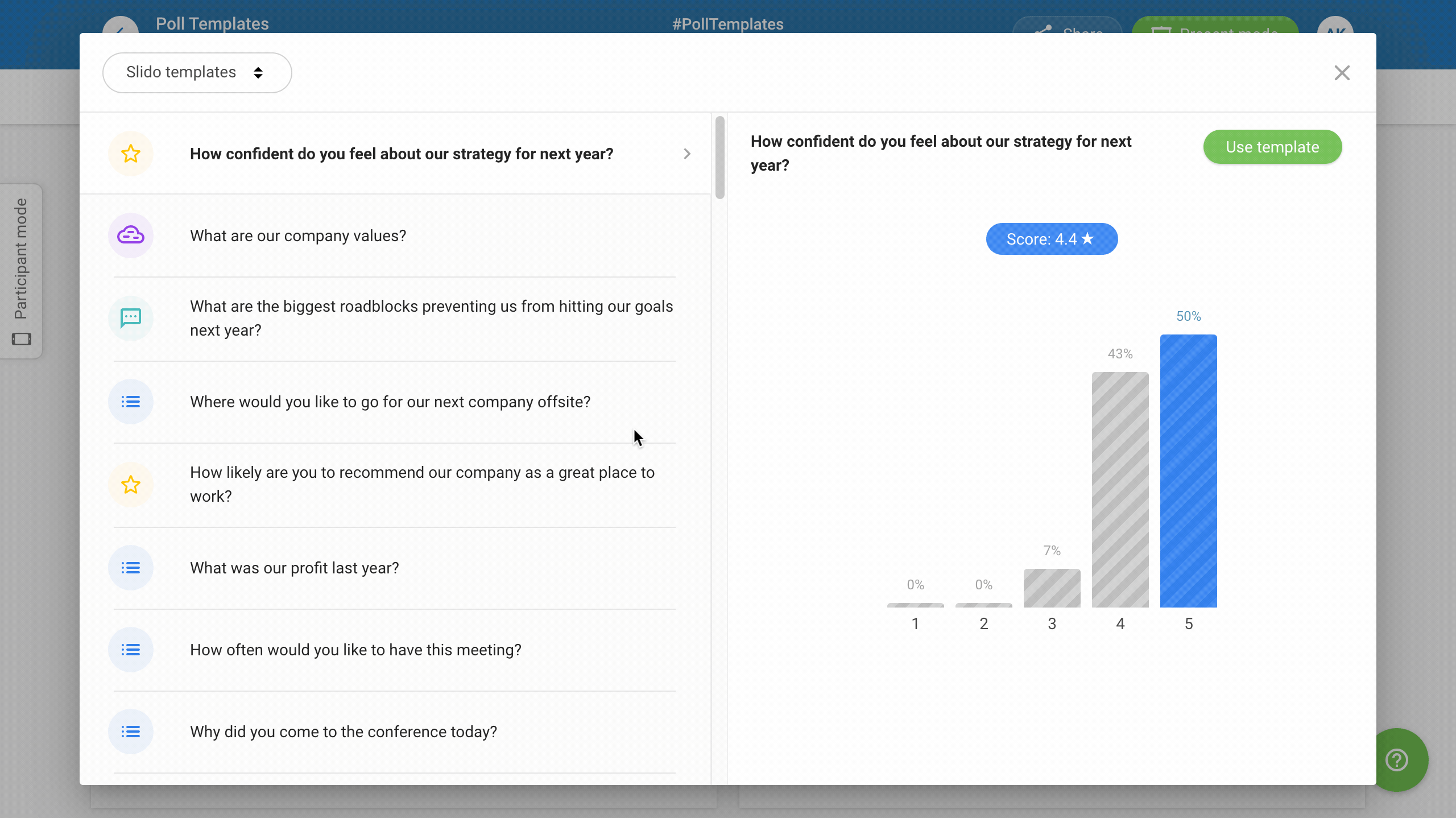 If you select My polls, you can search for polls from your other events and reuse them. You can either search by the title of the poll or by the #eventcode of the event in which you used it.

Use the template
Once you've found a template you wish to use, simply click on Use template, edit it if needed, and hit Save.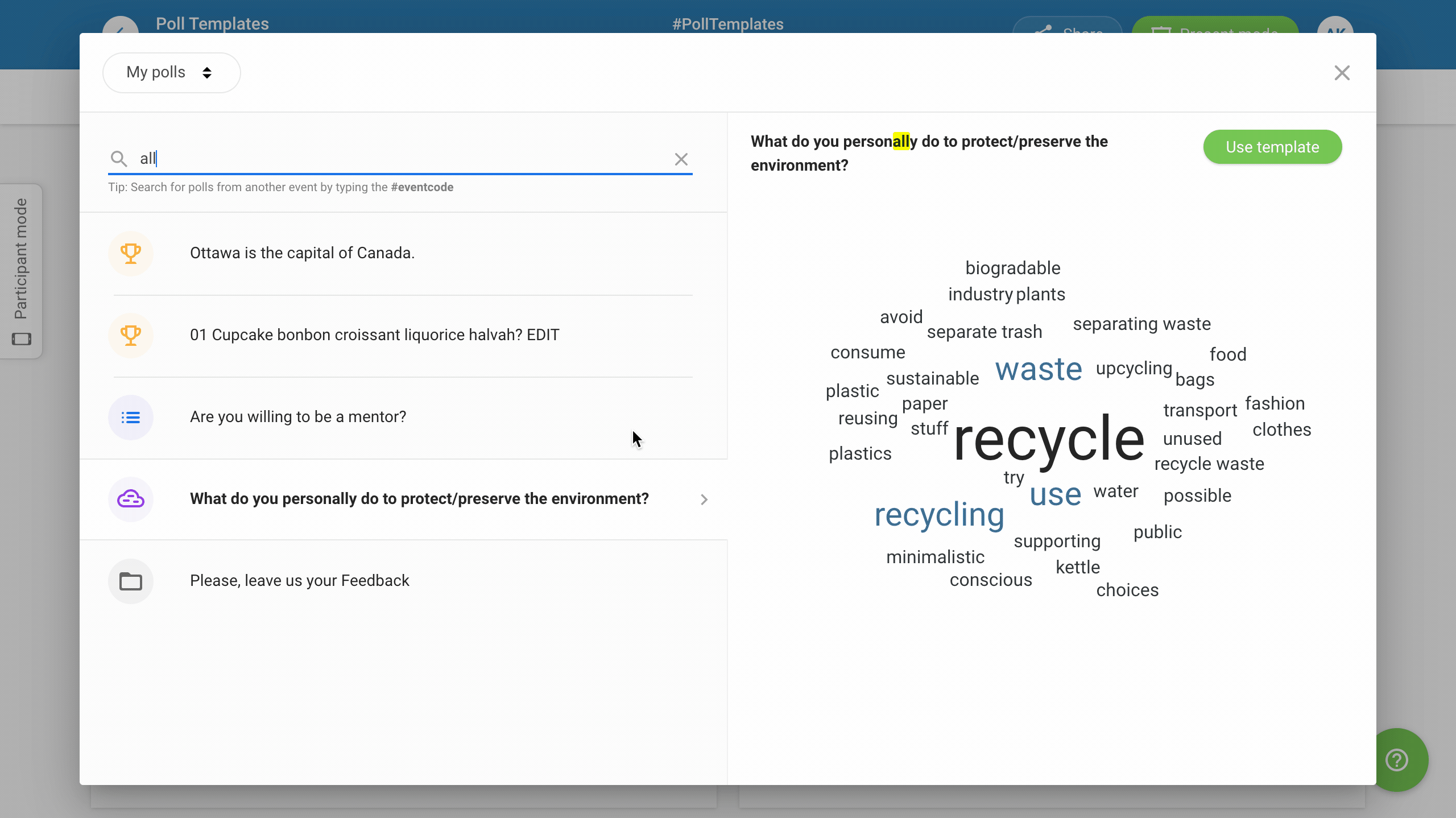 Curious about more?