If you're using BlueJeans Events for your video calls, you can insert the video directly into Slido.
Here's an example: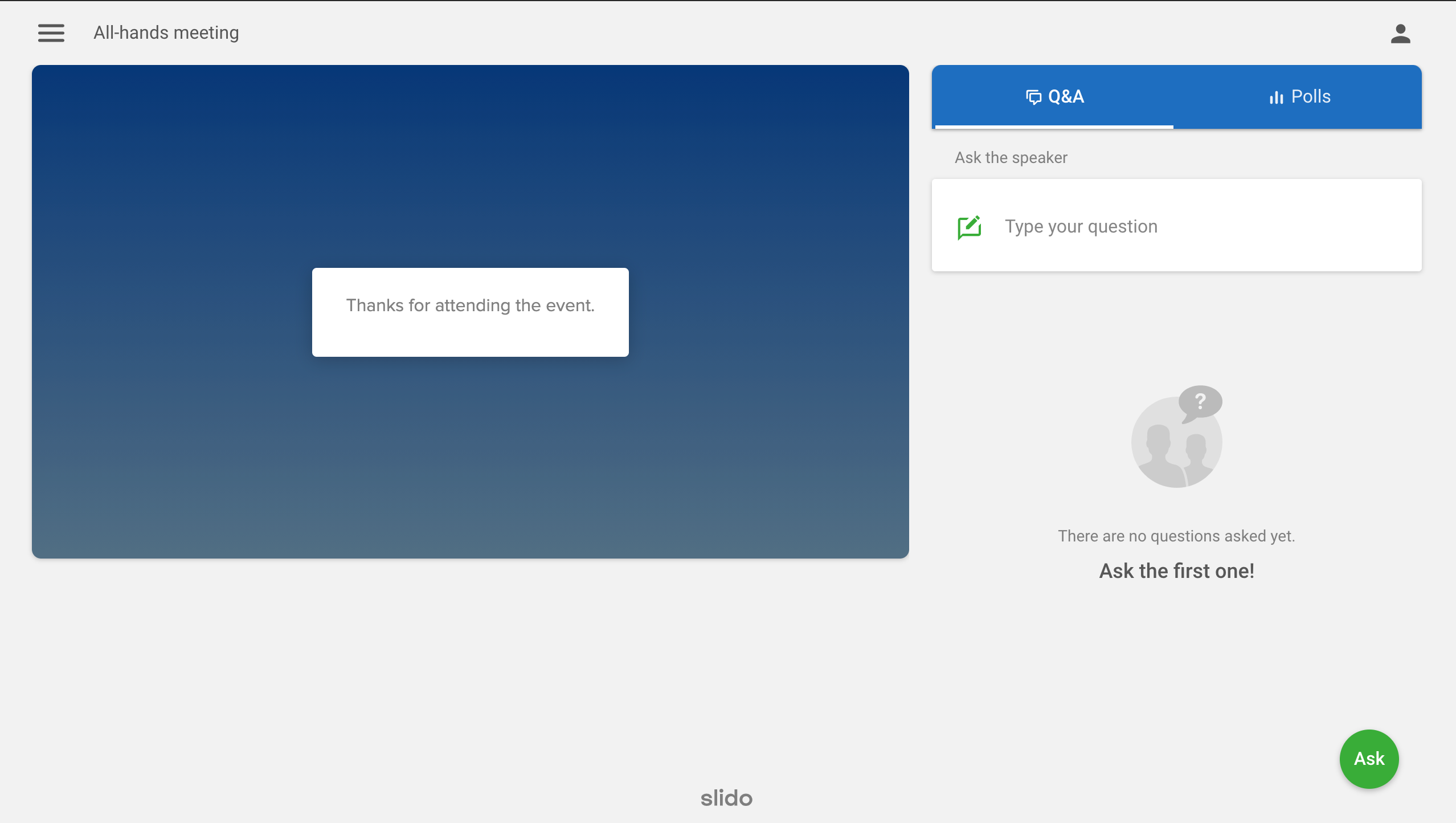 To insert your video to Slido, you'll first need to copy the embed link for your BlueJeans events. Once you have it, please remove the extra space in the embed link between src= and "https://.
Example of the embed link after the edit:
<iframe src="https://primetime.bluejeans.com/a2m/embeds/attendee?sharingID=xxxxxxxxx&captureUserDetails=false&applyCustomization=true&launchFullExperience=false" width="1280" height="720"></iframe>
Afterwards:
Go to Slido, open Event Settings and select Integrations
Toggle on Live Video and select Live streaming tools
Paste the link there and hit Add
You can then copy the Link to join event and share it with your audience or ask them to join by going to www.slido.com and entering your #eventcode.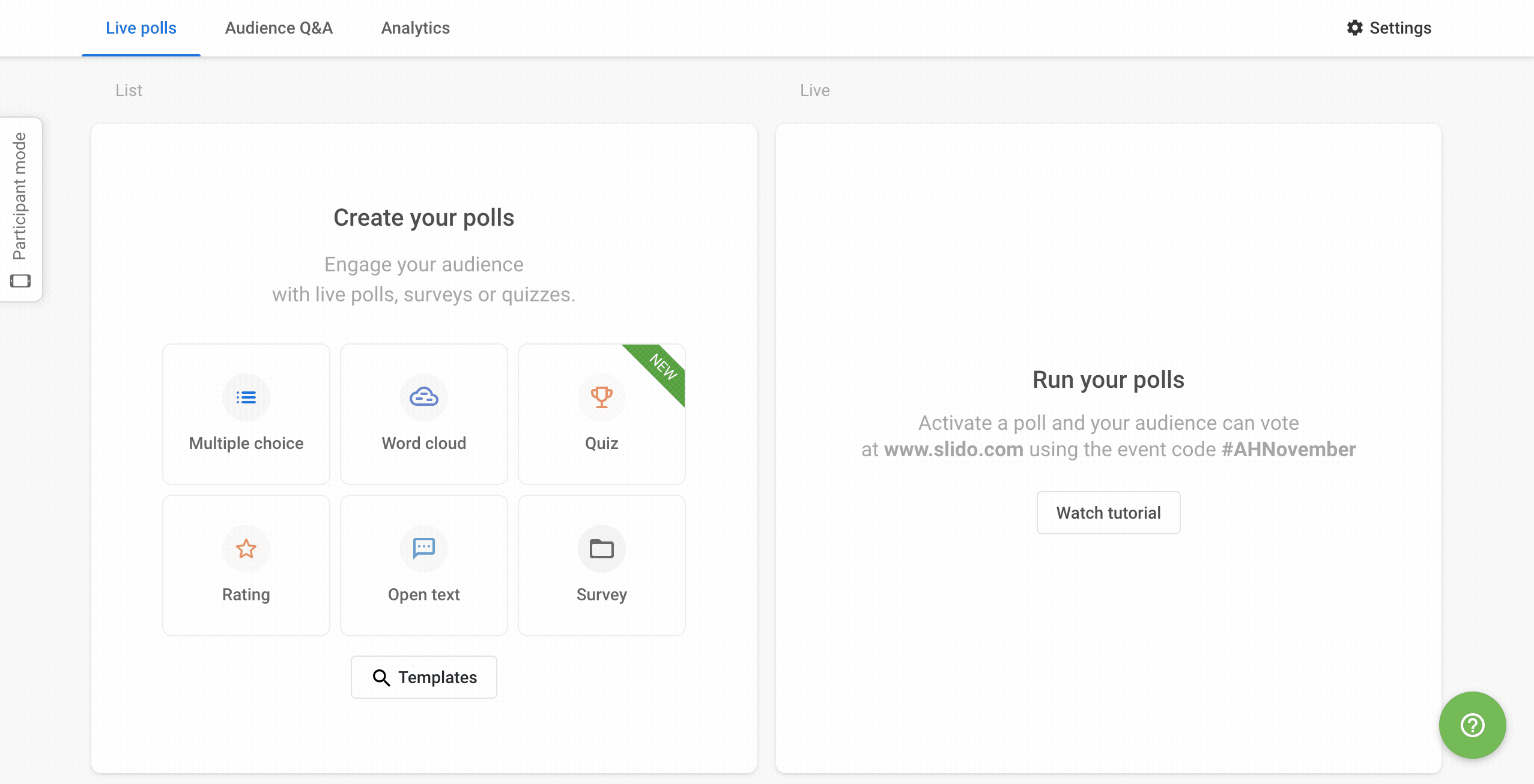 Curious about more?